CRDA News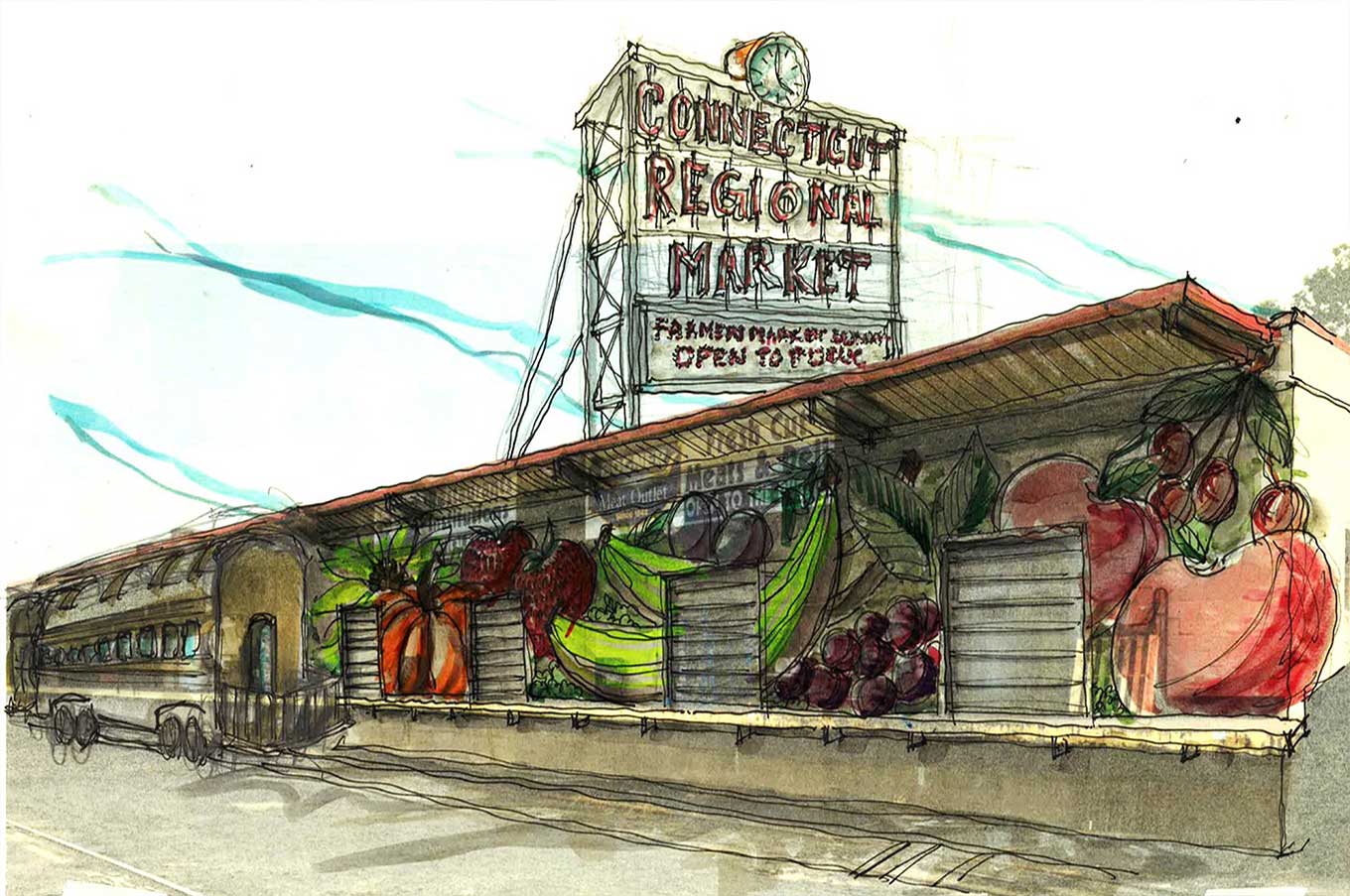 November 2, 2018
Developer for Regional Market Proposes Expanded Use of Facility
Ask anyone in the Greater Hartford area where you can find fresh produce and plants from local farms and greenhouses and they will probably tell you the Hartford Regional Market. It has been known for decades as a prime central location for farmers and wholesalers to sell high-quality agricultural products. Now, as a CRDA venue, there may be an opportunity to broaden its use.
Management of the state-owned Hartford Regional Market (Market) was transferred to the Capital Region Development Authority (CRDA) in May from the Connecticut Department of Agriculture (DOA) because of the CRDA's focus on regional economic development. CRDA's first action is exploring new economic opportunities for the facility. The facility is the largest food distribution terminal between Boston and New York and has been in operation for almost 70 years. The Market is 32.7 acres with 5196 feet of loading docks and receives approximately 1,000 truckloads of produce and meat per day from local, state and U.S. farms. The Market is worth about $165 million in yearly gross sales to the greater Hartford region and the state. It is the home to 15 businesses and over 400 jobs; however, the site has had very little improvements since it started operations in 1951 an has fallen into disrepair.
While under DOA management, a redevelopment study was commissioned and a $100 million plan was identified, but funding was forthcoming given the other pressing state financial obligations. The Market's location such as its proximity to I-91, easy accessibility from I-84 and close to a railroad system makes it prime for economic redevelopment. Goman & York Advisory Services came to the same conclusion. Factors contributing to the high economic prospects is the fact that the Market already has a mix of tenants who want to invest in the property including Fresh Point, a division of the Sysco Corporation, a national food distribution company. Extending the lease to the tenants, implementing capital improvements, developing a comprehensive management plan and creating a short and long-term budget is suggested to stabilize the facility and make it more responsive to its users.
Goman & York believe highlighting the Market's under-utilized assets could add more value in the way of visitors. Marketing opportunities include better use of the property's common area, live concerts, food truck festivals, community gardens, winter festivals, branding sponsorships and collaborative workspace for related entrepreneurial companies.