CRDA News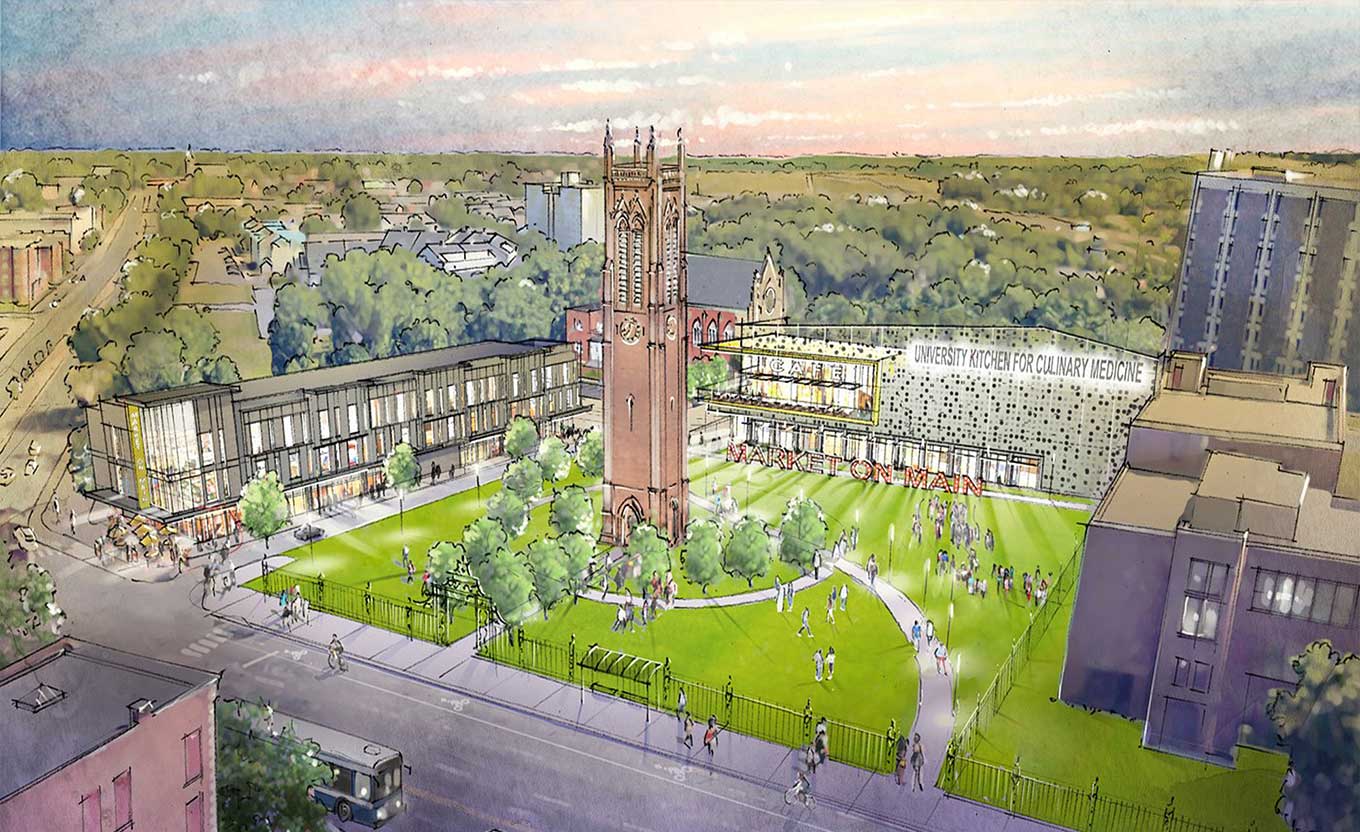 September 21, 2018
The Capital Region Development Authority Weighs Support for a "Healthy Hartford Hub"
Affirmative Investments, (AI) a Boston-based developer with 35 years of experience has approached CRDA for assistance in creating what they call ͞Healthy Hartford Hub͟ at two suggested locations in the north end of Hartford close to Dunkin' Donuts Stadium. The project, which centers around a supermarket, is modeled after other innovative, high-impact projects developed by AI that served to combine increased access to healthy and affordable food in underserved communities with health-promoting services that improve nutrition-related inequalities.
This particular area, referred to as DoNo, has been described as a ͞food desert͟, an urban area where options to buy fresh food is not readily available, lacking a major grocery store to serve this densely-populated neighborhood. In an effort to remedy that situation, the city of Hartford is working with the Hartford Community Loan Fund, Hartford Food System, Trinity Health Network and the Hartford Foundation for Public Giving on the $23 million project that, in addition to the supermarket, will feature a teaching kitchen, café and parking. Future proposed expansion of the hub includes a pharmacy, medical clinic, exercise facility and housing with a total cost of $36 million.
Depending on the financing and final approvals, construction on the first phase could start in a year and take approximately 18 months to complete. The State Bond Commissioned approved $8.5 million for a loan and other subsidies to be administered by the Capital Region Development Authority. Principals of AI made a presentation to CRDA's board of directors on September 20. Board approval is needed before any funds will be allocated. The proposal is currently in Housing & Neighborhood Committee for further evaluation.
One of the locations being considered for the development is at the historical Keney Memorial Clock Tower Park. The 130-foot tower standing at the intersection of Albany Avenue, Main and Ely streets is a memorial donated to the city by brothers Walter and Henry Keney in honor of their mother Rebecca Turner Keney. The park is a fitting site for the hub given the fact that the brothers operated the family's wholesale grocery business where the tower stands. The monument is listed on the National Register of Historic Places.
The second location is across from Dunkin' Donuts Baseball Park and the Capital Preparatory Magnet School at the corner of Main and Pleasant streets. This site is part of the city's Downtown North economic development plan.