CRDA News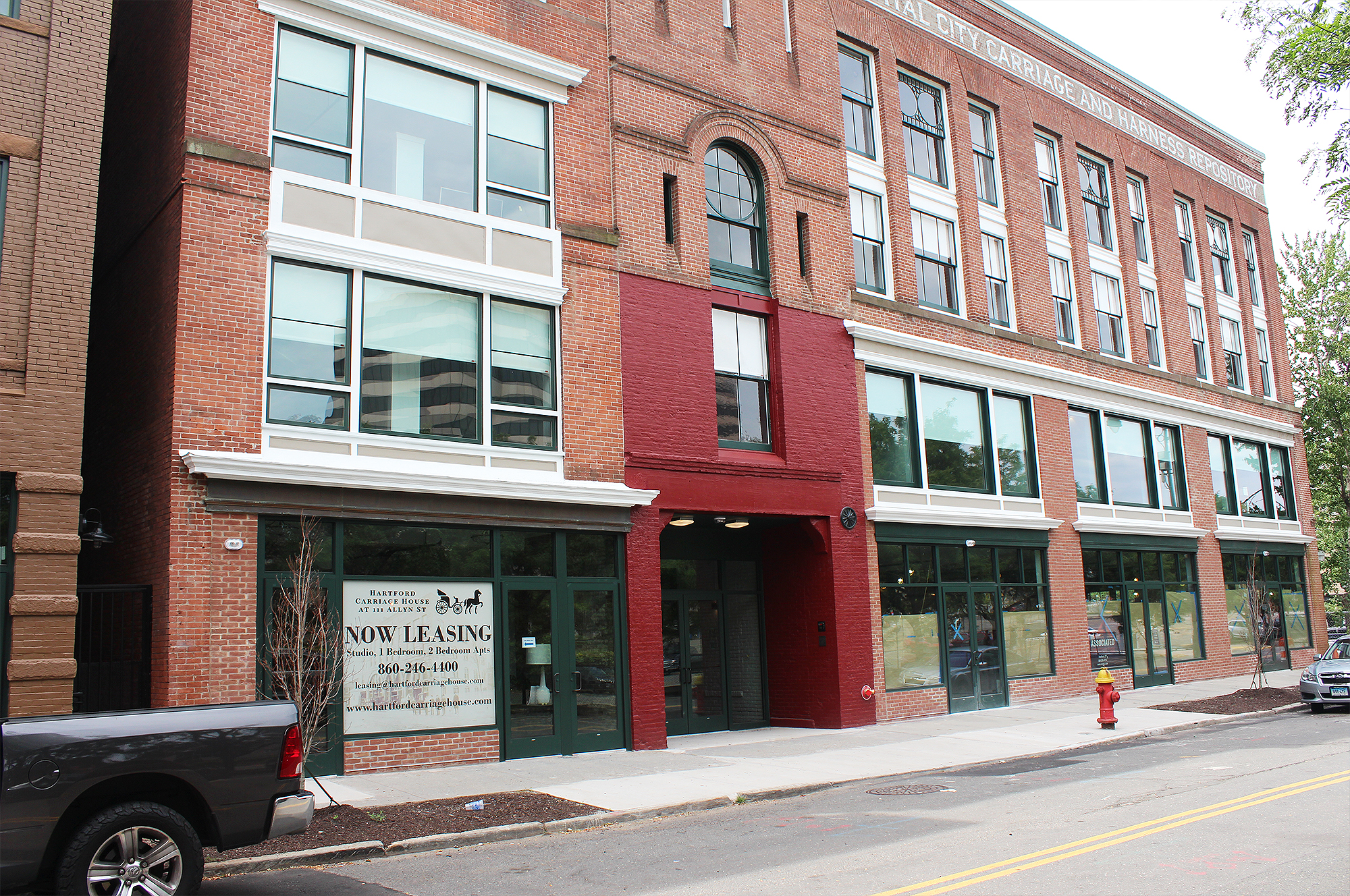 March 2, 2021
Hartford Carriage House Apartments Open Vacant Retail Space to Pop-Up Market
Thirty-five local vendors and farmers filled the retail space of the new Carriage House Apartments at 111 Allyn Street in Hartford on Saturday, February 27, 2021, the first of three scheduled pop-up events.
Hand-crafted Jewelry, housewares, art and fresh produce from regional farms and local merchants were among the distinctive products sold at the market. The pop-up is an initiative by Mercado Popular, an organization whose purpose it to facilitate the community's access to regional farmers, Hartford-based artisans and small businesses with the goal of supporting and sustaining the local economy. The success of this venture could create and opportunity for Mercado Popular to evolve into its own brick-and-mortar home.
The Hartford Carriage House is located in downtown Hartford between the XL Center and Union Station, and just two blocks from Bushnell Park. The pop-up market will be open from 12-4 p.m. March 13 and March 27.