CRDA News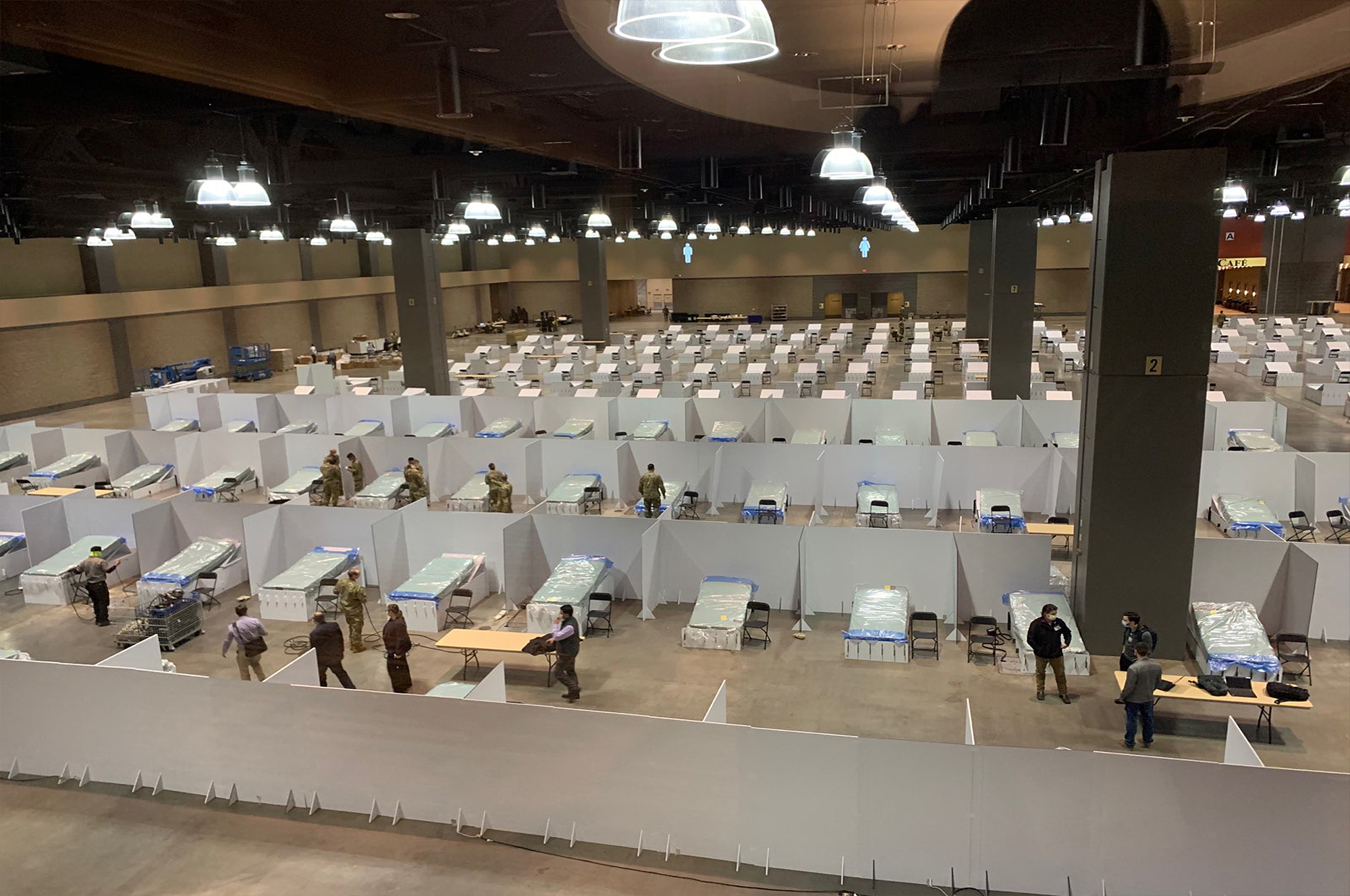 May 13, 2020
What a Difference a Day Makes: from Convention Center to Field Hospital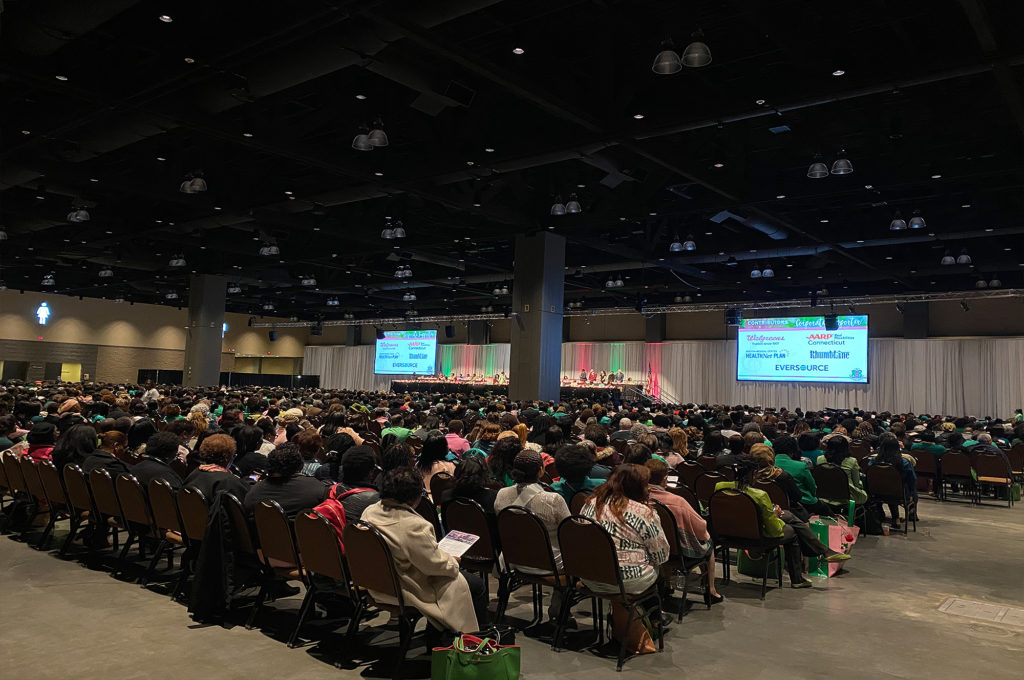 It was just over two months ago when the Connecticut Convention Center was bathed in hues of pink and green during the Alpha Kappa Alpha Sorority (AKAS) convention. Over 10,000 members from around the northeast region descended on Hartford and enjoyed the city's restaurants and attractions on their return visit. Aside from the educational seminars, dinner, dancing and sisterhood camaraderie, the group followed its tradition of community service by offering free breast cancer screenings to the public.
Clad in the sorority's signature colors, the exam station was staffed by the many doctors, nurses and medical professionals who are part of the AKAS' membership. More than 50 women received free assessments during the Mobile Mammogram Unit's two days of operation on Friday at the convention center and Saturday at the Wilson Gray YMCA. It provided an opportunity for those who may be typically underserved.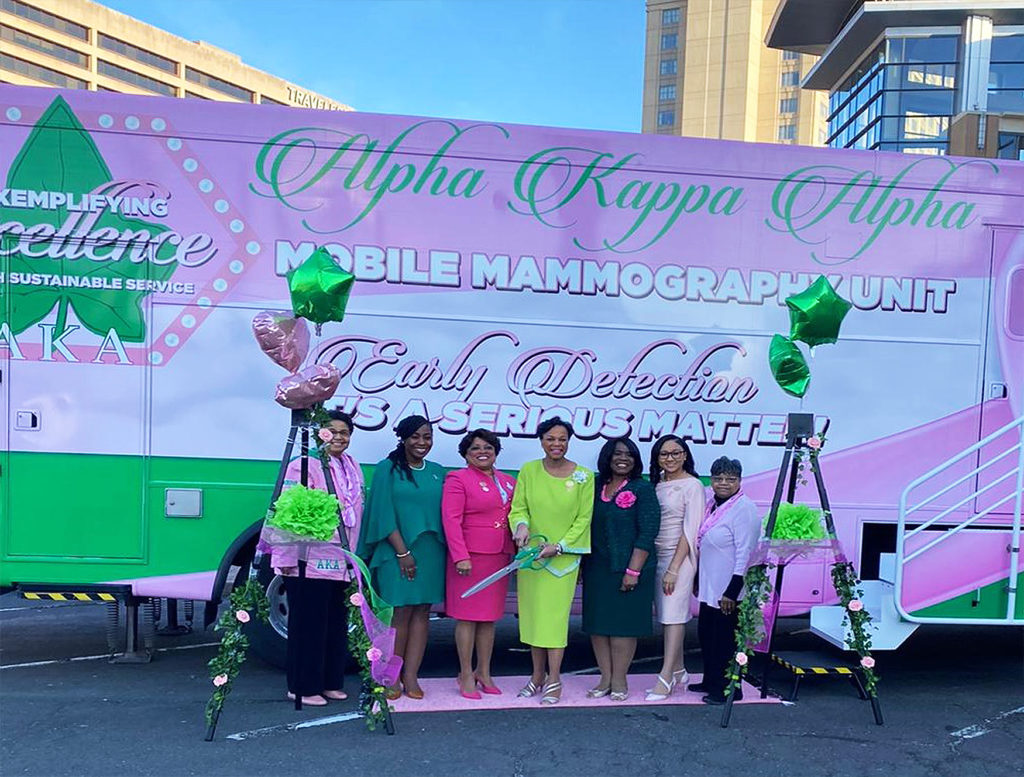 Weeks later, the chairs and dais staging in the convention center's exhibit hall were replaced with more than 600 beds transforming it into a field hospital. The set up stood poised to provide relief to regional hospitals with overcapacity due to the onset of the COVID-19 crisis should it be necessary.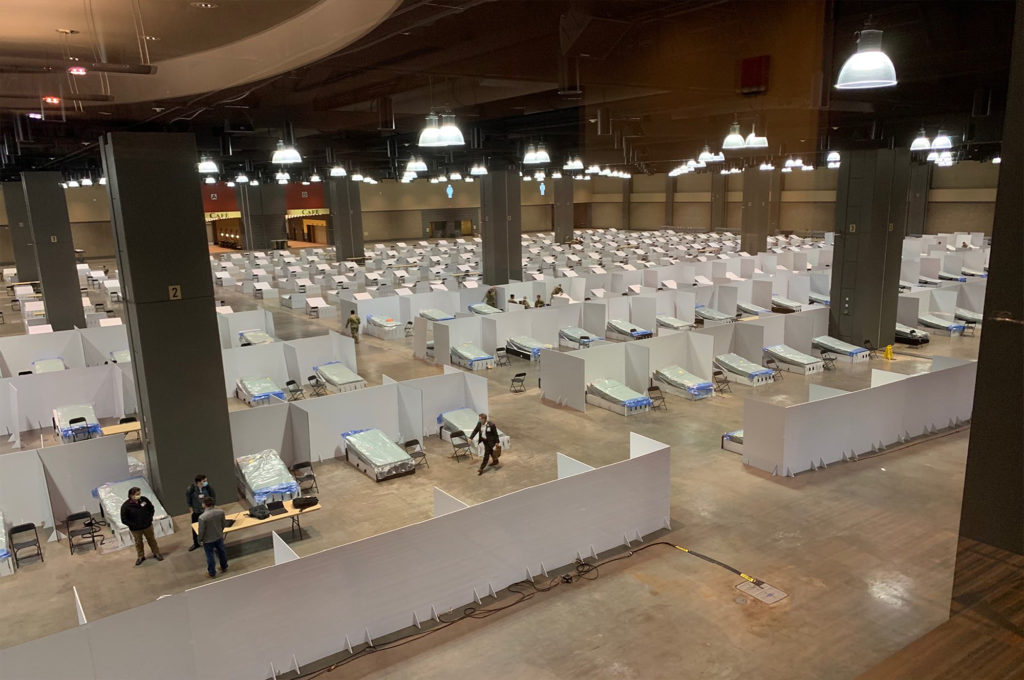 Since its opening in 2005, the Connecticut Convention Center has been an ardent economic contributor to the greater Hartford region and the state. Hosting trade and public shows, galas, graduations, and national conferences demonstrates the adaptability of the venue. A medical facility would have been an undertaking of a decidedly different nature, but the convention center will continue to support the well-being of Connecticut residents.