777 Main Street
Although it's had a long history of being the headquarters of various financial institutions, 777 Main Street has been recognized in more recent years as the former Bank of America headquarters. The prominent Hartford skyline structure has been converted from commercial space to a mixed-use residential property by Becker and Becker Associates out of Fairfield, Connecticut. The conversion (the "Project") includes 285 units comprised of 65 studios, 198 one-bedroom and 22 2-bedroom apartments. Of the 285 units, 226 are market-rate rents and the other 59 units are affordable rentals aimed at households earning up to 50 percent of the area median income. The Project also includes an existing parking structure with approximately 249 spaces and approximately 35,000 square feet of ground-floor retail space. CRDA provided financial assistance in the form of a loan and equity contribution.
The $10,200,000 loan has an interest rate of 0.5 percent. The loan is secured by a CRDA mortgage with no less than a second position equal with the $3,907,234 DECD loan with the same 0.5 percent interest rate and terms. The CRDA Equity portion of assistance will be in the amount of $7,500,000. CRDA will receive a monthly payment of two percent Internal Rate of Return on the $7,500,000 after all account obligations and customary operating costs are covered. CRDA funds were used for construction.
The Project has a U.S. Department of HUD Section 221(d)(4) Mortgage of $37, 614,245 and will receive $14,377,626 in Federal Historic Tax Credit proceeds along with $4,500,000 in State Historical Tax Credit proceeds.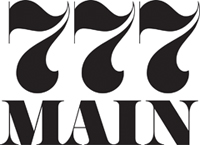 BEFORE & AFTER