28 High Street
Located in the west end of downtown listed on the U.S. National Register of Historic Places and part of the High Street Historical District. Twenty-eight High Street, a century-plus edifice, is being converted into market and affordable-rate apartments.
James Batterson built the 22,275 square foot structure back in 1860 as the first building in a planned block. The district included the buildings at 402-418 Asylum Street and 175-189 Allyn Street. The Gothic and Romanesque Revival architecture is typical of the style found in the city in the late 19th and early 20th centuries. Batterson's New England Granite Company was the first business to occupy the space. The building changed hands many times before finally ending up as the home to Lewtan Industries, for which the building is most recently named. Batterson went on to form the Travelers Insurance Company in 1863, served as the company's first president and whose headquarters became New England's first skyscraper.
The Lewtan Building joins the Judd and Root Building at 179 Allyn Street, another CRDA-sponsored property in the High Street Historic District, recently converted into apartments. The 28 studio, one and two-bedroom units will be 80 percent market, 20 percent affordable-rate rents based on income. The estimated market-rate rents will range between $1,080 for the studios to $1,500 for the two-bedrooms with an additional cost for parking. Unit design elements include 12-foot high ceilings, exposed brick walls, tin-embossed ceilings and original timber beams. The project is the first of its kind in Hartford for commercial property investor, Constantinos Constantinou and is just a block from the XL Center and steps away from Union Station and Bushnell Park, an area that continues to see transit-oriented development.
The $5.5 million project is receiving a $1.9 million construction loan from the Capital Region Development Authority and $1.2 million in state historical tax credits. The apartments are open for leasing.
Property Amenities Include:
Billiard Room
Bike Room
Fitness Center
Resident Lounge
On-site Resident Storage
In-Unit Washer & Dryer
Secure Building
Elevators
Off-Street Parking (additional monthly fee)
Retail is planned for the street-level of the properties.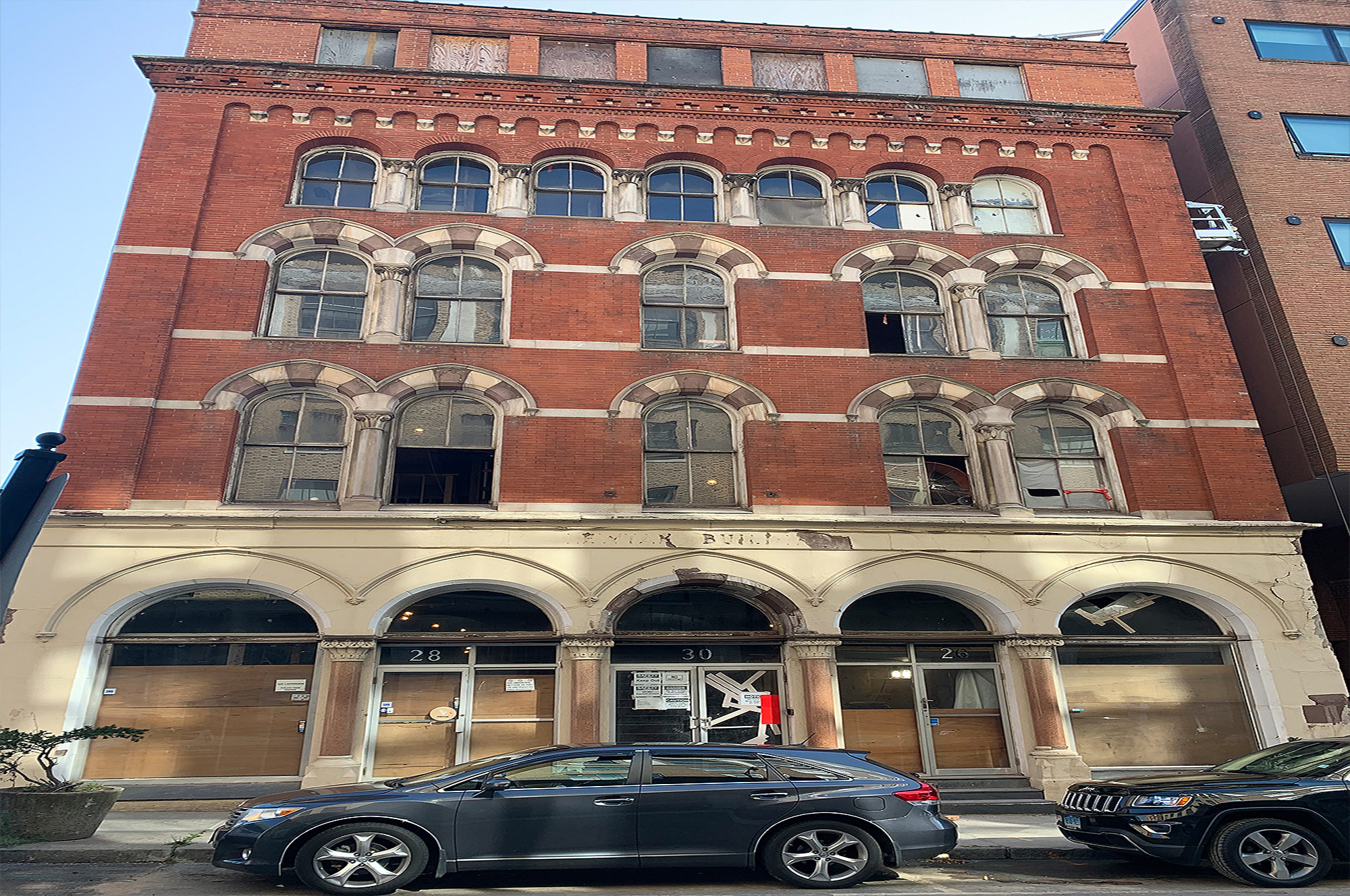 BEFORE & AFTER