CRDA News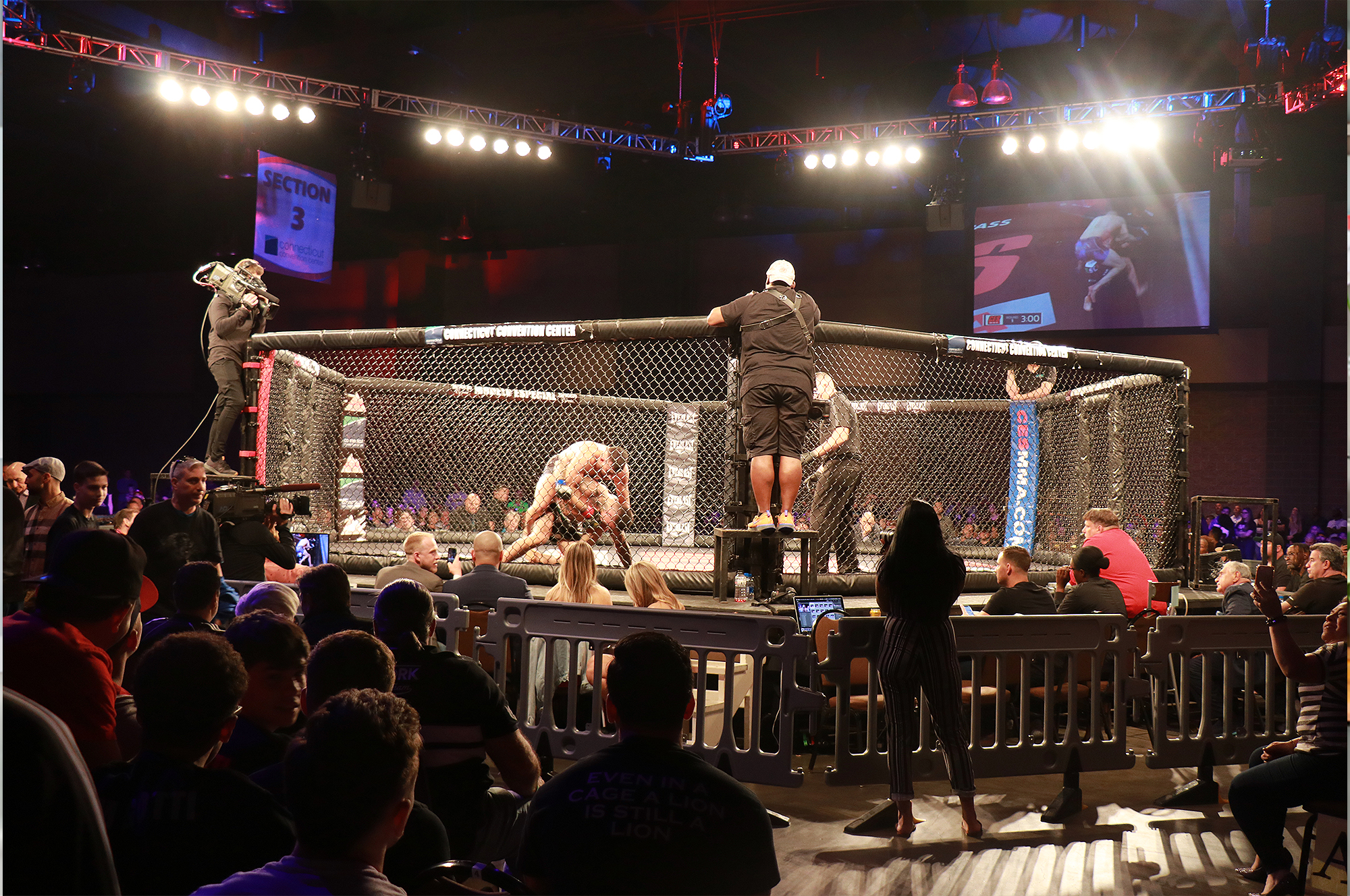 August 30, 2019
MMA Makes Itself At Home at the Connecticut Convention Center as Ticket Sales Ramp Up for a September Bout
Known as one of the premier facilities in the Northeast for hosting tradeshows, conventions, and corporate meetings, the convention center entered a new era, by hosting the first state-sanctioned mixed martial arts match held by the Classic Entertainment and Sports, CES MMA 55. The contest featured renowned local fan-favorites alongside some of the region's rising stars. Hartford native and UFC flyweight contender Matt Bessette, along with New Britain's Parker Porter, and Manchester native William Knight, brought local flavor to an already exciting March 29 event.
CES MMA, based in Providence, Rhode Island, has worked with the convention center on boxing promotions in the past and is now the first MMA company licensed by the State of Connecticut. "I swear it's a miracle", says CES president, Jimmy Burchfield, Sr. of the MMA bout held in Hartford. "It's a miracle that we were able to pull it off and put a great card together and have these Connecticut fighters fight in their home state." With a successful first competition attracting 1,700 spectators, CES MMA 56 featuring both men's and women's cards and an undefeated John Gotti, III, took place on May 31 in front of a crowd of 1,860.
The Connecticut Convention Center is no stranger to sporting events having presented boxing matches in the past as well as serving as the home the home of the Northeast Regional Volleyball Association Winterfest for ten consecutive years and through 2024 and prep volleyball players from across New England. "The tournaments and games demonstrate the versatility of the facility", says Michele Hughes, director of sale for the convention center. "On one level we are catering a gala for 1,500 and just below we have 27 courts set up and ready for competitive play."
The state-owned building, managed by Waterford Venue Services, has 540,000 square feet of customizable space, including a 140,000 square feet of Exhibit Hall, a 40,000 square foot ballroom, 19 breakout rooms, and 25,000 square feet of pre-function space. The Connecticut Convention Center is a full-service facility including an in-house catering and sales team. For more information on the Connecticut Convention Center, visit ctconventions.com.
Fans can look forward to more ring-side action on September 7 when fighters return to the convention center for another exciting match. Tickets are available at ctconventions.com.