CRDA News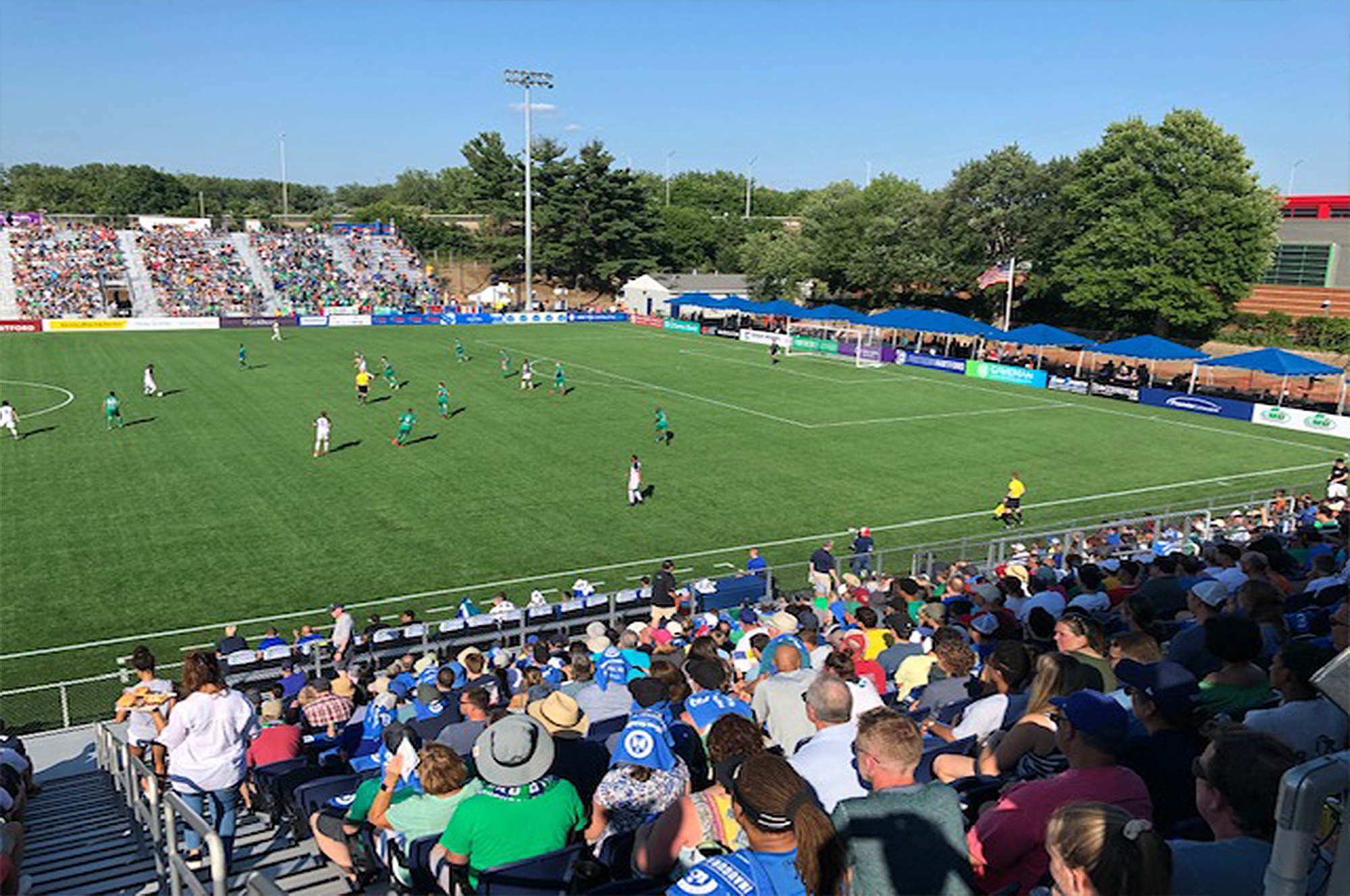 August 23, 2019
The Hartford Athletic Soccer Team Makes its Debut at the Newly Renovated Dillon Stadium!
It was a win for the community, the city and the home team when a sold-out crowd turned out to see the Hartford Athletics (Athletics) make its debut at the newly renovated Dillon Stadium on July 13, 2019.
Fans from across the state packed the brand-new bleachers of the 84-year old arena as the players took the field against the Indy Eleven. More than 5,000 spectators cheered the United Soccer League franchise on to a 5-1 victor over its opponent.
The $14 million project faced some design obstacles after construction was pushed back to November of 2018 instead of starting in August as originally planned. The Athletics played its first game across the river at Rentschler Field at Pratt & Whitney Stadium on May 4 while work continued on Dillon. The excitement and following for the team have continued as the season progresses with over 4,600 in attendance for the friendly match between the Hartford Athletics and the Puerto Rican National team. The Athletics again, took the win with a score of 5-1.
With the professional soccer season winding down in October, the Hartford Sports Group the owner of the Athletics, city of Hartford and Connecticut Interscholastic Athletic Conference are working on bringing high school sports back to Dillon Stadium. Twenty-eight boys and girls soccer and football games have been scheduled for the fall season. Anyone interested in booking an event at the stadium can do so through the city at https://hartfordct.myrec.com/info/facilities/details.aspx?FacilityID=14998.